Attention! You might need to proofread that 🖋️🌍
01-Nov-2023
💡 Don't let grammar gremlins bring you down! Let Bab Middle East be your trusted partner in perfecting your written content. Reach out at www.bab-me.com or download our new app 🍏 t.ly/ZFUDw 📲 t.ly/zM9c2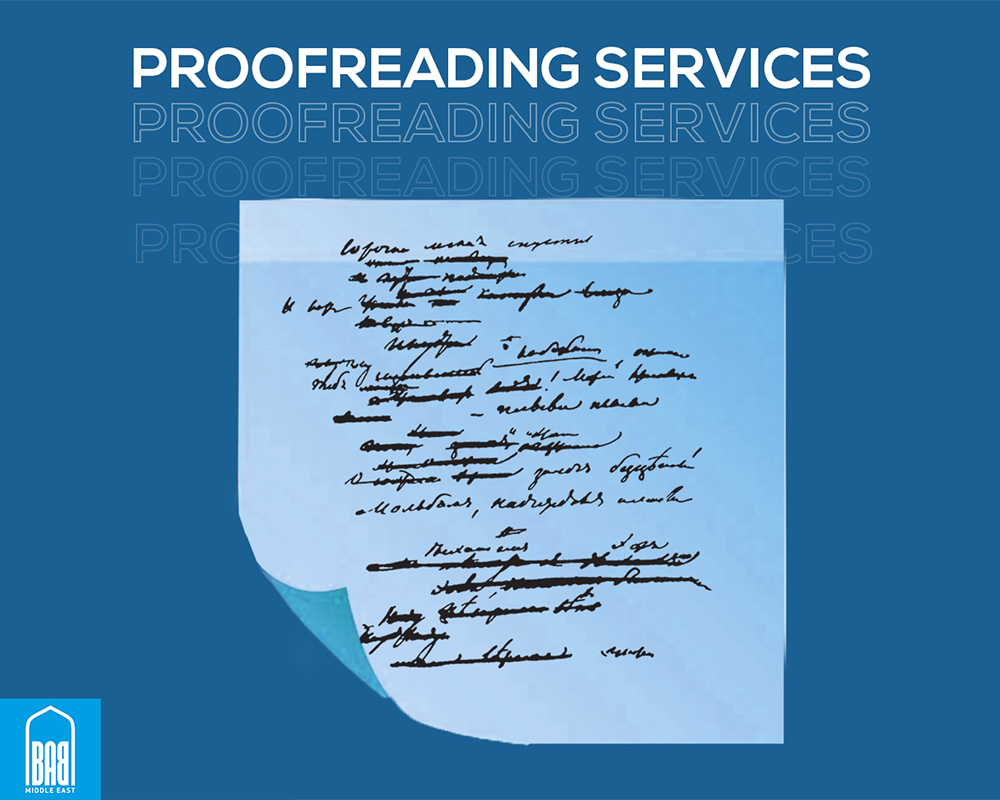 Did you know that even the smallest errors in your content can leave a lasting negative impression on your audience? 🚫✍️ Don't let those mistakes tarnish your reputation!
At BAB Middle East, we understand the importance of impeccable language and flawless communication. That's why we are thrilled to introduce our top-notch Proofreading service! 💯
🔬🔍 Here's why you should consider proofreading services:
1️⃣ Enhanced Credibility: A well-proofread document exudes professionalism and attention to detail. By eliminating grammar, spelling, and punctuation errors, we help you maintain a reputable image in the eyes of your clients and stakeholders.
2️⃣ Improved Clarity: Our proofreaders do not only catch grammatical mistakes but also ensure that your message is conveyed clearly and concisely. We fine-tune your sentences, making them more coherent and impactful, for better comprehension.
3️⃣ Consistency and Accuracy: Our keen-eyed proofreaders meticulously check for consistency in formatting, style, and terminology, ensuring that your content adheres to industry standards. This attention to detail guarantees a cohesive and professional output.
4️⃣ Time and Cost Efficiency: Outsourcing your proofreading needs to our specialized team saves you valuable time and resources. Our professionals work diligently to deliver swift and accurate results, allowing you to focus on other crucial aspects of your business.
Whether you need your website content, marketing materials, reports, or any written document to be error-free, our Proofreading Service is here to ensure your message shines brightly. With our expertise in translation and copywriting, we understand the nuances of the language and provide the highest level of proofreading tailored to your specific needs. 💼✉️
💡 Don't let grammar gremlins bring you down! Let Bab Middle East be your trusted partner in perfecting your written content.
Reach out here www.bab-me.com or download our new app
🍏 t.ly/ZFUDw
📲 t.ly/zM9c2