BAB Middle East launches AI empowered, human certified solution for your business
04-Sep-2023
🚀 Introducing BAB Middle East App, our all New Translation and Copywriting mobile application 🌐📲
#BABMiddleEast #itsasmallworld #LanguageEmpowered #GlobalEngagement #HumanPerfected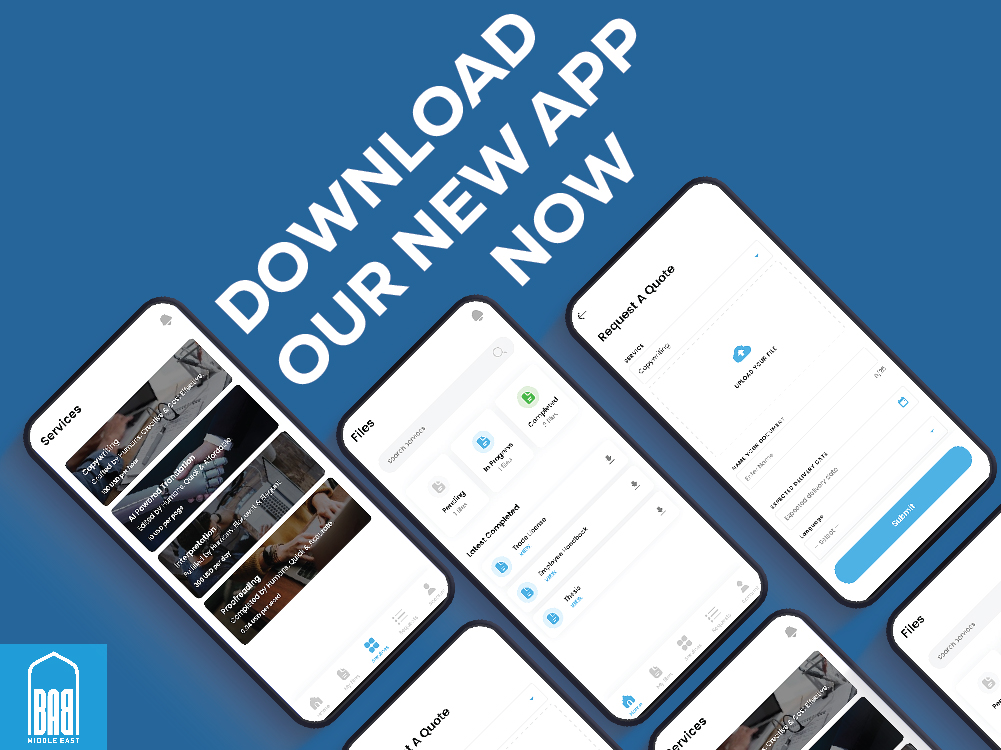 Exciting times ahead! We're thrilled to unveil our latest innovation that's set to redefine how businesses communicate globally. Introducing the new BAB Middle East app, a fusion of cutting-edge AI and human expertise to elevate your brand's voice like never before.
Seamlessly Uniting Worlds: Our app is more than a tool; it's a copyshop, it's a bridge that connects your business with the world. Experience the power of AI-driven translations and captivating copywriting, meticulously fine-tuned by our human-certified experts. Say hello to content that resonates across cultures, effortlessly.
🌐📊 Cost-Efficient Brilliance: Embrace AI's cost-effective advantage without compromising quality & trust. The BAB Middle East App bridges the gap, delivering precision and savings.t's not just about words; it's about conveying your essence with authenticity and impact at ease and with low cost.
Discover more about how our AI-empowered, human-certified solution can transform your business. Let's ignite conversations and spark global growth together! Download it from your favorite app store today!📲