Maximizing Your Holiday Marketing: Content Strategies for Success 🎁
08-Nov-2023
As the #holidayseason approaches, it's time for #brands to put on their festive marketing hats and prepare for the craze that is "White Friday" and beyond.

But before diving into the holiday rush, it's essential to have a well-thought-out plan that will not only set you apart but also ensure your marketing efforts shine like the star on the tree.

Reach out to us today via the Comments/ InMail to help you with your planning!
You can also #download our #app & upload your project there! 🎉
🍏 t.ly/ZFUDw
📲 t.ly/zM9c2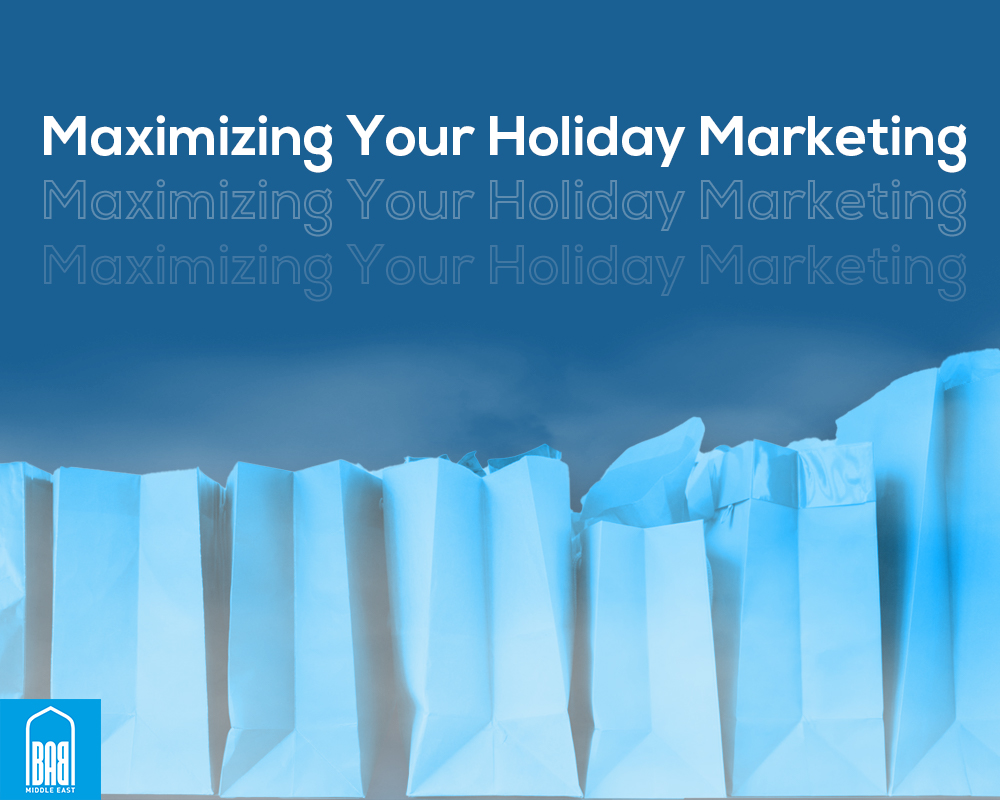 As the holiday season approaches, it's time for brands to put on their festive marketing hats and prepare for the craze that is "White Friday" and beyond. But before diving into the holiday rush, it's essential to have a well-thought-out plan that will not only set you apart but also ensure your marketing efforts shine like the star on the tree.
📈 Planning is Key: Successful holiday marketing is not about last-minute runs; it's a marathon. Start early, plan your campaigns, and allocate your resources efficiently. This is where the experts at BAB Middle East come in. From crafting captivating content to polishing your messaging, our team can take the weight off your shoulders, leaving you free to concentrate on your core business.
📢 Know Your Audience: The holiday season isn't just about discounts and deals; it's also about connecting with your audience. Understand their needs, preferences, and behaviors. This deep insight can help tailor your campaigns for maximum impact. Our experienced experts specialize in understanding the insights of your target market, making your content-building efforts more effective.
🎯 Content is King: Holiday marketing thrives on engaging, value-driven content. Whether it's crafting persuasive copy, translating your message for global audiences, or ensuring your content is error-free, the BAB Middle East team has you covered. With our professional services, your content will not only capture attention but also convert it into sales.
🚀 Let Experts Light Your Way: The holiday season is all about celebration, not stress. Let the experts at BAB Middle East handle your content, copywriting, translation, and proofreading needs, so you can focus on making the season special for your customers.
Reach out to us today via the messages or simply download our app and upload your project today! 🎉
🍏 t.ly/ZFUDw
📲 t.ly/zM9c2
#BabMiddleEast #BlackFriday #HolidayMarketing #ExpertiseMatters