Striking the Balance: BAB Middle East is Merging AI and Human Expertise for your Business
12-Sep-2023
In the dynamic landscape of modern business, the capacity of #AI is undeniable. Yet, it's vital to remember that AI, while impressive, cannot replace the irreplaceable ➡️ The #human touch and #expertise. At BAB Middle East we are schooling it to make it more trustworthy via our new App. Download it today!
#babmiddleeast #newapp #itsasmallworld #aipowered #humanperfected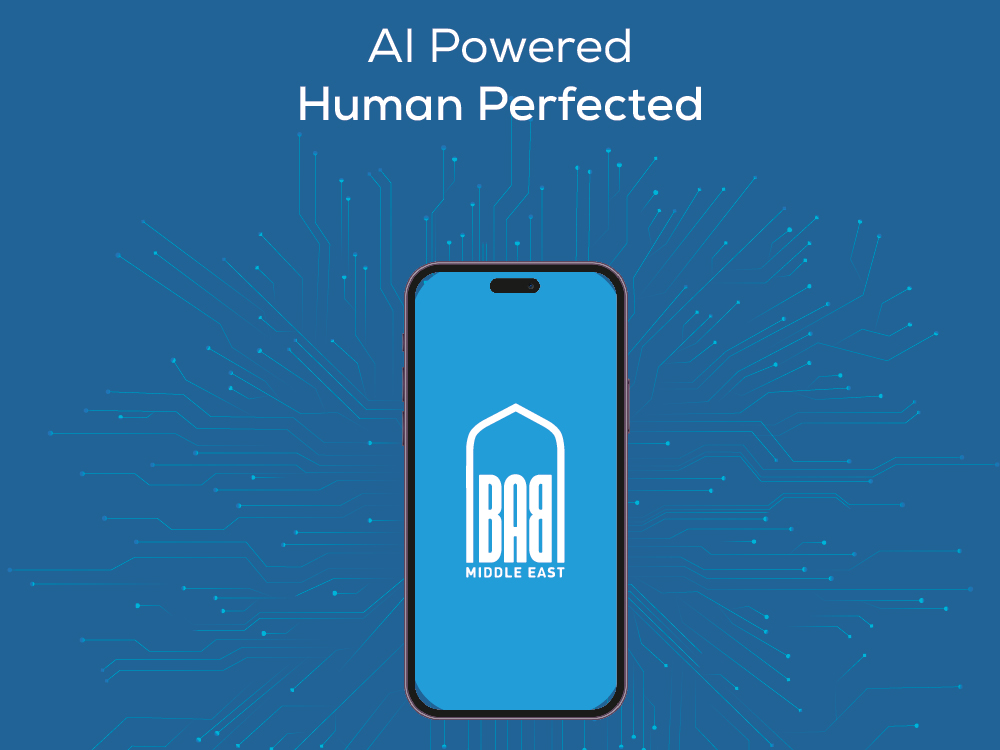 The synergy between AI and human involvement lies in their seamless integration. AI can revolutionize aspects like content generation speed, ideation, and initial information aggregation, but it thrives when it collaborates with human insights.
Picture AI as a fledgling learner under our guidance. It assists by collating initial information, acting as a guide before human experts, but today BAB Middle East is schooling it to make it more trustworthy via our new App.
When crafting content, AI's brilliance surfaces when it collaborates with our innate human creativity. To resonate, content needs an authentic human touch. While AI offers polished suggestions, it's the human finesse that transforms it into compelling, tailor-made material.
In the world of content, even the most advanced algorithms can't replace the authenticity of the human eye. Proofing, refining, and adding that personalized twist by our BAB Middle East experts, ensure that the content mirrors our clients' brand's voice and meets the audience's expectations.
In essence, AI in business is about more than automation; it's about intelligent augmentation. By embracing AI as a collaborator, businesses can streamline processes, elevate content, and ensure that the true driving force – human expertise – remains at the helm of success.
Try our new BAB MIDDLE EAST app for yourself
#BABMiddleEast #itsasmallworld